Tupelo Company Selected to Present Productivity Suggestions to Major American Manufacturer
TUPELO, MISS. — Tupelo-based logistics company Vector Transport was recently one of 18 freight providers selected to attend and present a 15-minute presentation on productivity to Fortune 500 American manufacturing company, Stanley Black & Decker during the annual carrier conference, GSM Transportation Summit. The presentation and conference took place Oct. 10-12 in Indianapolis.
Each year, Stanley Black & Decker selects a limited number of its top carriers to attend its annual GSM Transportation Summit. This year, the selectees were asked to present ideas on ways Stanley Black & Decker might improve efficiency. In 2015, Vector was one of 32 selected to attend and was awarded the FTL Carrier of the Year award.
According to Stanley Black & Decker head of transportation Bill Schmidt, this year's conference produced an array of projects and ideas that the company can use to move forward. "The Summit and associated workouts yielded an incremental $3.3M of productivity projects to add to our funnel for 2017 and beyond," he said. "Together, we demonstrated the power of collaboration to apply the tools of SFS 2.0 to make a stronger, leaner and faster Stanley Black & Decker."
At the conference, Vector employees Josh Taylor and Jeannette Palmer presented various ideas on ways to save money and operate more efficiently to high-profile leaders at Stanley Black & Decker. "To be a part of this was an honor. I'm so proud of our team for making this possible!" Palmer said. "Basically, we had to present ways to save money, tell them what areas are costing money, and critique them. This really shows their dedication to their carriers."
Taylor stated that the Vector team is excited about the company's future with Stanley Black and Decker, and they look forward to more opportunities to attend and present at major conferences. "We have to work even harder this year to stay on top," he said. For more information on Stanley Black & Decker, visit their website at www.stanleyblackanddecker.com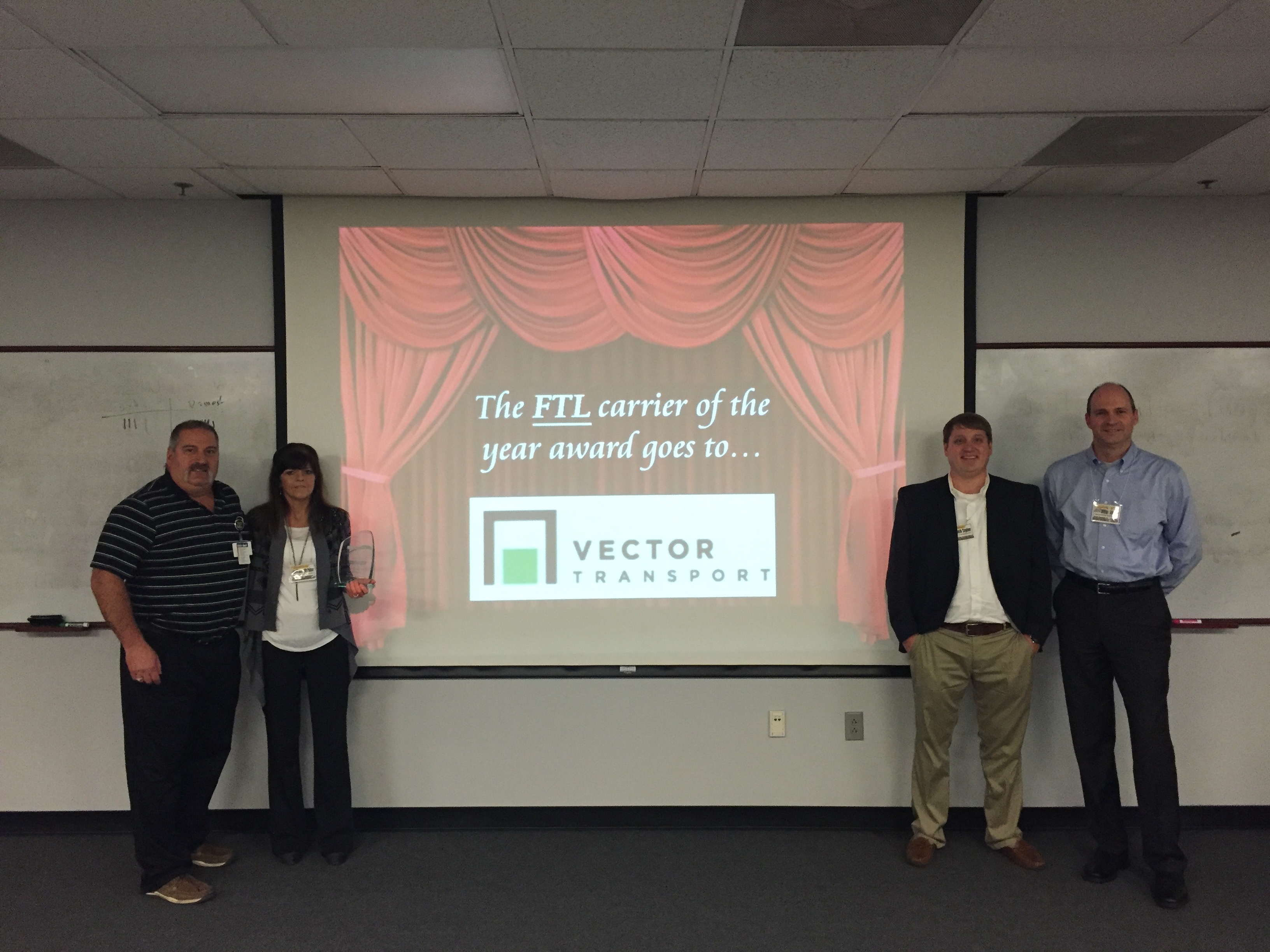 Photo 1: Vector Transport recently attended the 2016 Stanley Black & Decker GSM Transportation Summit in Indianapolis, where employees Josh Taylor and Jeanette Palmer presented ideas on ways to improve efficiency and save money. Pictured are the conference attendees with Stanley Black & Decker representatives.
About Vector Transport
Vector Transport is a third party logistics and freight brokerage company that sets new standards in shipping by using the latest technology – ensuring loads are delivered on track and on time. Each carrier who hauls under the Vector name is certified through a rigorous audit process to become Vector Certified. Vector Transport ensures quality carriers through relationships and by offering guaranteed payment to carriers within 14 days of delivery. Leading manufacturers, meat processors, food suppliers and others count on Vector Transport for reliable, smart service with 24-hour call center availability.
Contact: Josh Taylor, Team Leader
Telephone: (662-844-5264)
Email: josh.taylor@vectortransport.com
Website: www.vectortransport.com