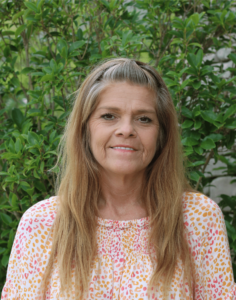 At Vector Transport we appreciate the hard work and dedication of our team members. Today we'd like to share a Team Spotlight about our team member, Jeanette Palmer!

Jeannette has been with Vector Transport for over fifteen years and is a valued part of our Shipper Support team!

We asked Jeanette a few questions about her time here at Vector.

What do you enjoy about being with Vector?
– "There is never a dull moment. Each day is a new opportunity!!"

Tell us a fun fact about yourself!
– " I was born in Coventry, England and believe it or not, I am shy!"

What is your greatest accomplishment at Vector?
-"I was awarded as the Stanley B&D Carrier of the Year in 2016"

Why should clients pick Vector as their partner?
– "Why shouldn't they? LOL. Clients should work with us because of our team values strong communication, we're loyal, and we are honest and have integrity!"     

What does teamwork mean to you?
-"To me, teamwork means working together to obtain all goals- both as an individual as well as a company."

Give us a call or visit our website today to find out how Jeanette and our team can help you today!